An Phat Holdings' Annual General Shareholders' Meeting 2022: Approving target revenue of VND 16,500 billion
On June 14th, An Phat Holdings., JSC (Ticker Symbol: APH) successfully held the Annual General Shareholders' Meeting 2022 in Hai Duong province. Accordingly, the Annual General Meeting of Shareholders approved target revenue of VND 16,500 billion and profit after tax of VND 585 billion.  
In 2021, consolidated revenue reached VND 14,794 billion, increased by 74% compared to 2020, completing 123% of the set plan. Profit after tax reached VND 238 billion, completing 40% of the set plan and slightly increasing by 2% over the same period in 2020.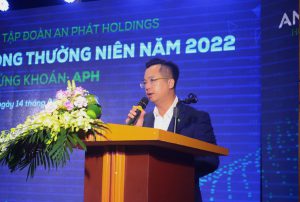 Mr Dinh Xuan Cuong – Vice Chairman & CEO shared: "In 2021, APH improved business efficiency in the plastic resin trading segment and promoted industrial real estate exploitation. Besides, APH also boosted exports of engineering plastics and compostable packaging. As a result, revenue sharply increased compared to 2020, exceeding the set target. However, the target of profit after tax marginally declined compared to 2020, not completing the plan assigned by the General Meeting of Shareholders, mainly due to sharp increase in transportation cost, the contribution to Covid-19 Vaccine fund, and the incurring expenses for the COVID-19 prevention and control measures.  
In terms of business plan in 2022, An Phat Holdings sets a target revenue of VND 16,500 billion and consolidated profit after tax of VND 585 billion. In which, The Group will prioritize the focus areas of compostable materials and products, aiming to operate the PBAT manufacturing   plant by 2024, fully self-sufficient in biological raw materials, completing the green value chain. 
Answering shareholders' questions at the General Meeting about the PBAT project, Mr. Nguyen Le Thang Long – Deputy CEO of An Phat Holdings., JSC, who directly runs this project said: "The project is being urgently deployed and on the right track. Since this field is growing at a fast pace, An Phat Holdings cannot fall backwards. In the first year of operation, it is estimated that PBAT output is only enough for domestic supply. This also helps us to be self-sufficient in raw materials, lower the price of the products for direct domestic trade and export.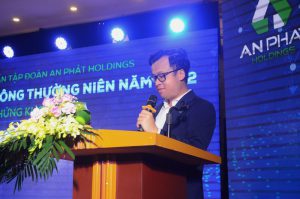 The packaging segment will still play an important role in the Group's production and business activities. Besides maintaining its position as the leading thin monolayer film manufacturer in Southeast Asia, APH will steadfastly pursue strategic green transformation by shifting to eco-friendly packaging in 2022. Vietnam, Europe and the US will remain as the key markets of An Phat Holdings.  According to the strategic goal, the compostable packaging segment will contribute 40-50% to the revenue of packaging segment by 2024. 
Regarding the engineering plastics and building material plastics segment, An Phat Holdings will continue to cooperate with FDI manufacturers to implement production improvement programs for its member units, further participating in the global supply chain. Construction plastic segment will focus on exporting to the US in the coming period. 
The plastic industry's raw materials segment is expected to grow in line with the recovery momentum of global production and business activities in general and the domestic plastic industry in particular.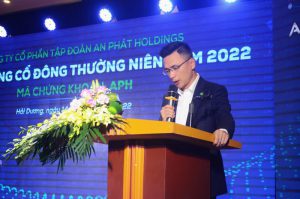 Sharing about one of the Group's strategic directions in the coming period, Mr. Pham Do Huy Cuong – Standing Deputy CEO & CFO affirmed that tThe industrial real estate segment will continue to grow following the growth momentum of 2021  thanks to revenue and profit from exploiting the rest of An Phat Complex Industrial Park and An Phat 1 Industrial Park. With the trend of shifting production to Vietnam and accelerating FDI inflows into the country, the industrial zone segment is expected to contribute VND 850 billion in revenue and VND 310 billion in profit this year.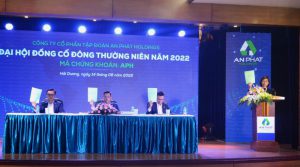 Hence, with the economic resilience after the pandemic and efficient business strategy, 2022 will be a promising year for An Phat Holdings to achieve positive results.
related news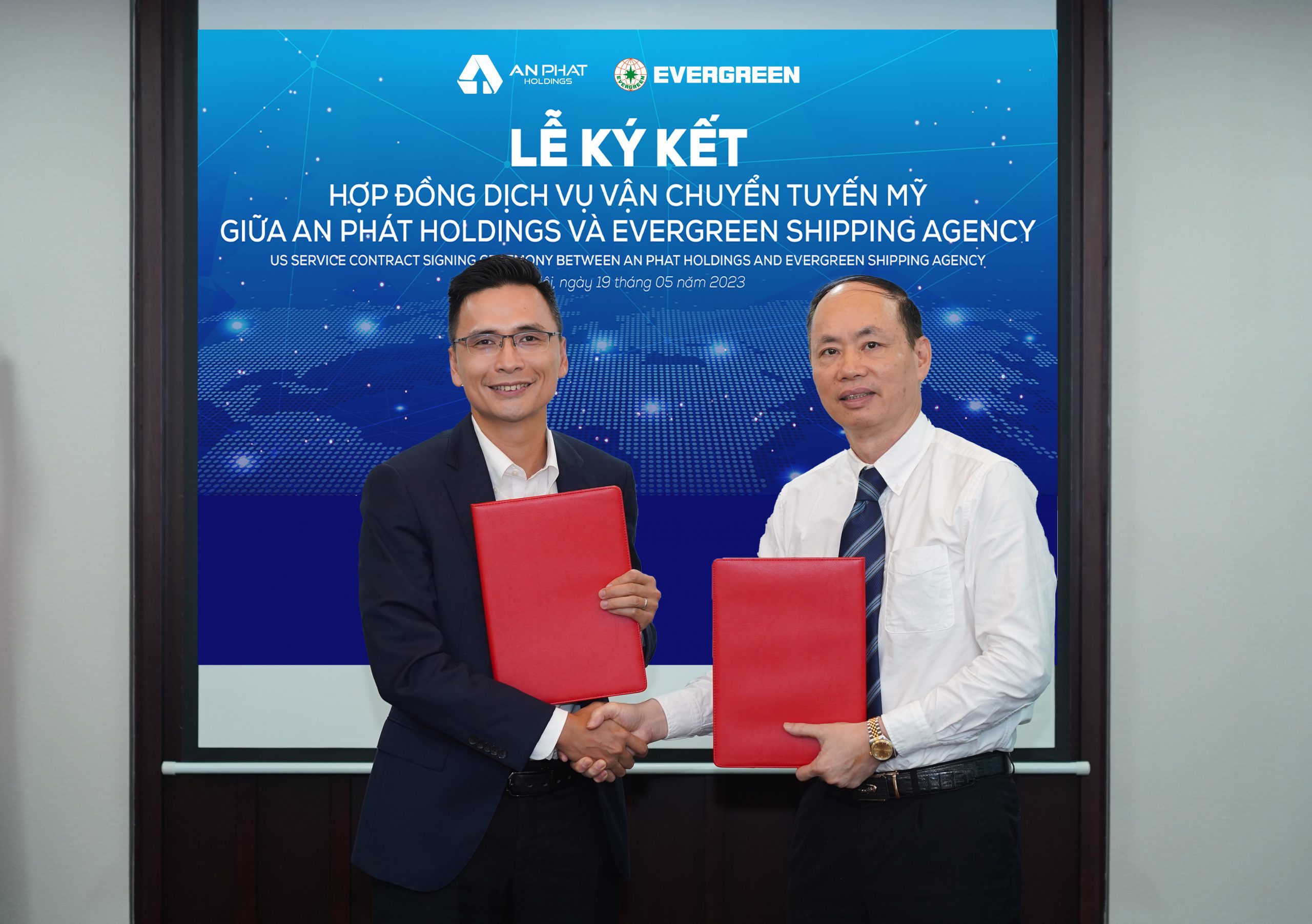 An Phat Holdings to sign cooperation agreement with Evergreen – the world's leading shipping company
22, 05,2023

SALES MANAGER
(Ms.) Nguyen Thi Lua

PURCHASING MANAGER
(Mr.) Le Huy Hoan