Invest in a port of 50,000 tons to create momentum for the development of Logistics services in the Central region
Chu Lai Port (Quang Nam) under Truong Hai THILOGI International Shipping and Forwarding Company (THACO Group) has an important position and role in the import and export of goods, promoting trade in the Central and Central Highlands regions. …
Being one of 15 class 1 seaports (national seaports, regional hubs) according to the Master plan for the development of Vietnam's seaport system in the period of 2021-2030, with a vision to 2050 approved by the Prime Minister. , Chu Lai port (Quang Nam) belonging to Truong Hai THILOGI International Shipping and Forwarding Company (THACO Group) has an important position and role in the import and export of goods, promoting trade in the Central and Western regions. Nguyen and neighboring countries. To match the planning and long-term development orientation, Chu Lai port synchronously invests in infrastructure, equipment, technology, and services, in which the construction of a port to welcome ships of 50,000 tons will contribute to It is important to improve the logistics supply chain capacity, promote import and export, create a driving force for the development of production areas and effectively exploit the potential and advantages of the region.
Development prospects
Put into operation in 2012, Chu Lai port is a project invested from the "self" needs of Truong Hai Group Joint Stock Company (THACO) to solve the problem of forwarding – transportation and import and export. when investing in Chu Lai Open Economic Zone. In the context that the price of logistics services in Quang Nam was higher than 50% at that time, even twice as high as in some routes compared to the two ends of the South-North, the investment in Chu Lai port and ancillary services helped reduce significantly. cost burden. Up to now, Chu Lai port has become a large logistics center serving the needs of forwarding – transportation, import, and export of enterprises in the Central and Central Highlands.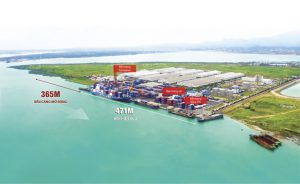 In recent years, THACO's multi-industry production and business activities from automobiles, and agriculture to mechanics and supporting industries, construction investment, trade, and services have been growing, creating a "legacy bank". " large and regular for Chu Lai port. Besides, the logistics demand for the production and export of enterprises in large industrial zones such as Tam Thang, Bac Chu Lai, Dung Quat, and VSIP … is increasing day by day.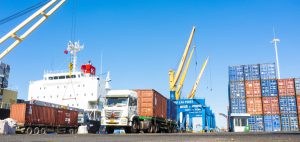 Mr. Truong Hoan Lac – Director of Quang Nam Port Authority said: Recently, the volume of goods imported and exported through Quang Nam seaport has grown rapidly, especially machinery, components, and equipment for projects. , works in the Central, Central Highlands. It is forecasted that the cargo volume will reach over 4 million tons in 2022 and 13-16 million tons in 2030. Faced with increasing demand, Quang Nam seaport, especially Chu Lai port, needs to expand and perfect. infrastructure to improve the logistics capacity of the region.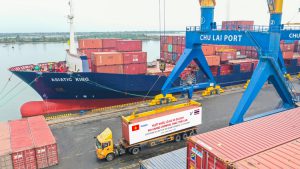 Mr. Le Tri Thanh – Chairman of Quang Nam People's Committee commented: "If THACO Group does well the system of channels and warehouses, attracts goods flows and exploits THACO Group, Chu Lai will definitely become a major port development center of the Central region".
The port of 50,000 tons and the largest container port in the Central region
During the survey trip in March 2022, Prime Minister Pham Minh Chinh assessed that Chu Lai port could become an important transshipment port for the Central Highlands provinces, partly for Laos, and requested THACO in the form of PPP, promote port expansion to accommodate large ships. To meet the current urgent needs, Chu Lai port invests in building a port to receive ships of up to 50,000 tons, including the existing port and the expanded port. However, the existing Ky Ha channel is quite long (from buoy number 0 to Chu Lai port up to 11km long) and the depth has not met the requirements. To shorten the above distance, the Prime Minister assigned Quang Nam province to preside over and coordinate with ministries and branches in building the investment project of Cua Lo new channel to welcome ships of 50,000 tons. At the same time, the province also promotes dredging of Ky Ha channel from -8.5m to -10m depth.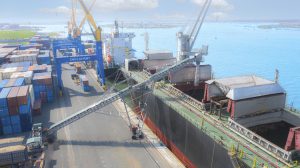 Chu Lai Port has implemented all documents and procedures to build an expanded port (365m) in line with the existing berth (471m), with a berth depth of -14.7m, and is expected to be put into operation from May 1. September 2023. The port is built with infrastructure that can be developed into a port of 10,000 tons in the future. The port continues to invest in modern loading and unloading equipment such as STS gantry crane (reaching 40m, lifting capacity of 42 tons) at the wharf, RTG wheel crane, forklift… and expanding the system of warehouses and container yards at the port. port, logistics, and non-tariff areas to improve storage and handling capacity. The port, logistics, and non-tariff zone were put into operation in 2014 with an area of ​​142 ha, of which the exploited area in phase 1 is 50 ha, phase 2 will exploit 50 ha in 2022 – 2023. carry out investment procedures to expand the whole area to 170 hectares to serve the development period after 2025.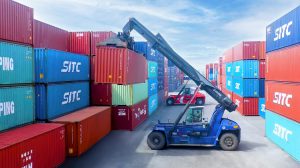 The projects of Cua Lo, Ky Ha, and a port project of 50,000 tons will contribute to perfecting the Quang Nam seaport infrastructure system, with the center being Chu Lai port, serving well the increasing import and export demand. strong in the region; creating a driving force for the development of Chu Lai port to become a hub for domestic and international trade, a gateway connecting to the East Sea of the Central Highlands, southern Laos, and northeastern Cambodia. Mr. Tran Ba Duong – Chairman of THACO said: "We strive to put the 50,000-ton port and new channel into operation by 2025, and commit that logistics costs are as cheap as the North and South ends, even cheaper. and time goes faster".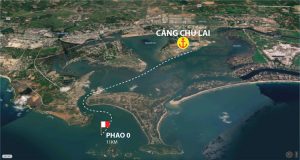 With a synchronous and modern infrastructure investment, and an abundant source of "banks", in the coming time, Chu Lai port is expected to become the largest container port in the Central region, creating a driving force for businesses to boost production. export business, export goods to the world; at the same time attracting investment, contributing to the socio-economic development of the central region.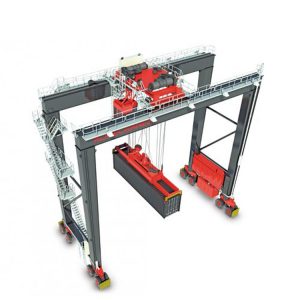 SALES MANAGER
(Ms.) Nguyen Thi Lua

PURCHASING MANAGER
(Mr.) Le Huy Hoan